From 11.00am to 6.00pm On SATURDAY 12th & SUNDAY 13th of October
"Oysters are the New Sushi"
The DTLA Oyster F
estival is an annual two-day festival held every October near the Oyster Gourmet bar in Grand Central Market. This event was started in 2015 by Christophe Happillon, Los Angeles' only Maitre Écailler (Shellfish Master) and owner of The Oyster Gourmet.
Because of the successful run of the first two festivals, The DTLA Oyster Festival is now held every year.
The goal of this special culinary event is to bring together oyster farmers and oyster lovers to celebrate all-things-oyster. Farmers from across the country will have the chance to showcase their oysters, and sell them directly to the festival goers.
Visitors, on the other hand, will have the opportunity to taste and appreciate the different varieties of oysters.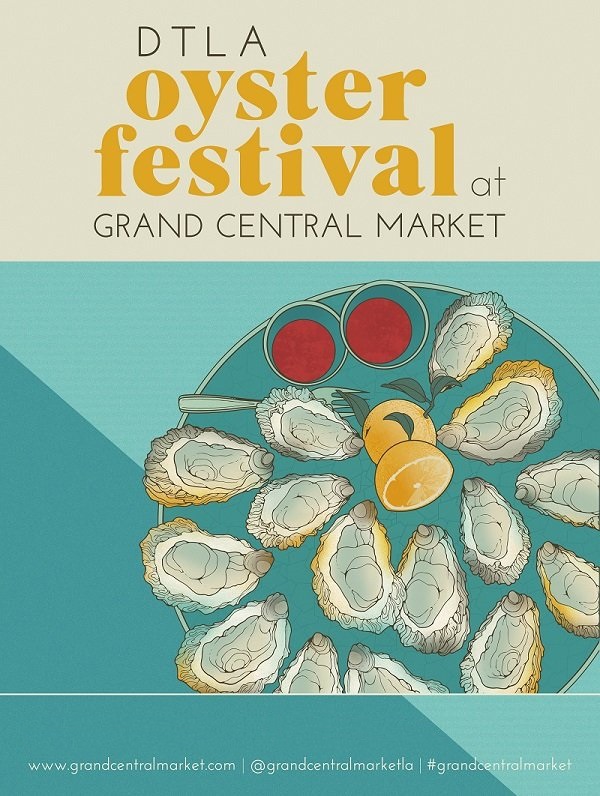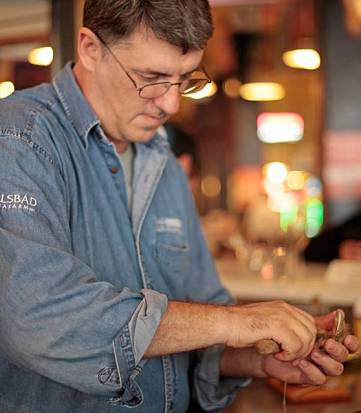 OCTOBER 12th and 13th
The farmers shuck on Saturday and Sunday from 11:00 a.m. to 6:00 p.m. on the Market's Hill Street platform adjacent to The
Oyster Gourmet, which will offer a curated selection of French wines by the glass and by the bottle. Around the Market, vendors will offer special dishes featuring oysters.
PRICING
– 1 for $3
– 6 for $15
– 12 for $25
– Wine pairing for your oysters for only $10 a glass
– Entry to the festival and Grand Central Market is always free
Sol Azul Seafarms from Baja California, Mexico


Sol Azul Seafarms, based in Baja California within the El Vizcaino Biosphere Reserve, a UNESCO World Heritage Site.

Estero El Cardon, 23929 Laguna San Ignacio, Baja California Sur, Mexico

Chelsea Oyster Farm from Olympia, WA


Chelsea Farms, a current working model of environmental sustainability by making a priority of farming the Olympia Oyster, a native oyster to Olympia, Washington that was on its way to extinction.

Chelsea Farms Oyster Bar, 222 Capitol Way N, Olympia, WA 98501

Grand Central Market
Grand Central Market
Paradise Oysters
Paradise Oysters grown in the cold waters of Deep Bay in Southern Baynes Sound, British Columbia, farmed by Ron Osmond. https://paradiseoysters.com

Courtenay British Columbia, Canada 15 – 2663 Kilpatrick Avenue.

Cap May Salt Oyster from New Jersey


The Cape May Salt Oyster is an Atlantic oyster grown in the Delaware Bay along the shores of Cape May County, New Jersey.

8789 Berry Avenue, Port Norris, NJ 08349

Chincoteague Oysters


Chincoteague, Virginia

Clausen Oysters from Oregon


Clausen Oysters is the largest oyster farm in the State of Oregon. Pacific Oysters are grown on 600 leased acres in Coos Bay and harvested year-round. Fresh and shucked oysters are shipped to seafood distributors for the wholesale market and sold locally to restaurants and to the public in our on-site store.

66234 North Bay Road, North Bend, Oregon 97459