UPCOMING
2018 Edition
October 13th - 14th
Grand Central Market
"Oysters are the New Sushi"
The DTLA Oyster F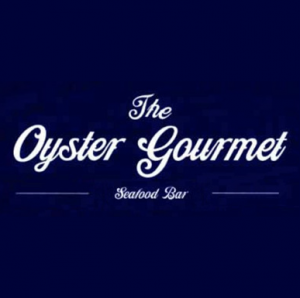 estival is an annual two-day festival held every October near the Oyster Gourmet bar in Grand Central Market. This event was started in 2015 by Christophe Happillon, Los Angeles' only Maitre Écailler (Shellfish Master) and owner of The Oyster Gourmet.
Because of the successful run of the first two festivals, The DTLA Oyster Festival will now be held every year.
The goal of this special culinary event is to bring together oyster farmers and oyster lovers to celebrate all-things-oyster. Farmers from across the country will have the chance to showcase their oysters, and sell them directly to the festival goers. Visitors, on the other hand, will have the opportunity to taste and appreciate the different varieties of oysters.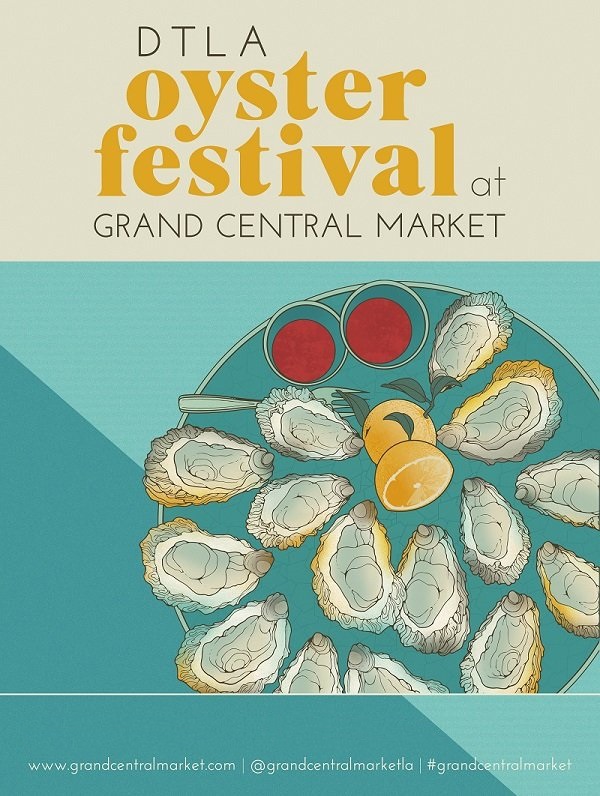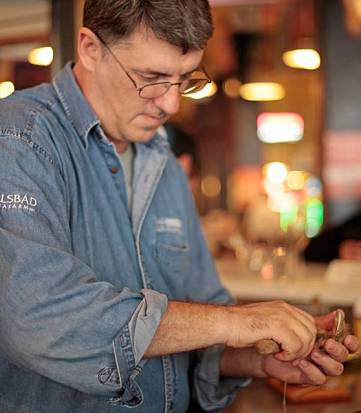 The farmers will be shucking both days from 11:00 a.m. to 8:00 p.m. The Oyster Gourmet will offer a selection of French wines by the glass, while across the Market, other vendors will offer specials such as Jazz Fest fried oyster "Po Boy" pizza topped with semolina crusted oysters, fresh heirloom tomatoes, shaved iceberg lettuce, crumbled Gorgonzola cheese and creole barbecue sauce drizzle at Olio, Baked oysters with brown butter garlic and Parmesan at Horse Thief BBQ and Fried Curry Oysters on Cucumber Yogurt with Flying Fish Roe at Prawn.
On Saturday evening at 8 p.m., enjoy wine and oysters on the Market patio during a free screening of the film "The Oyster Farmers." This feature length documentary centers on coastal life in Barnegat Bay, New Jersey. The once prolific Eastern Oyster, an economic and cultural keystone, historically decimated, is poised to recapture its legacy. Oyster farmers in the Barnegat Bay lead a Baymen's renaissance, cultivating a resurgence of the oyster, to restore its heritage.
For kids, there will also be a free handicraft class, where they can for exemple make their own oyster-shell pendants or customize a favorite picture frame with jewel-like mini seashells and other decorations.
Sol Azul Seafarms from Baja California, Mexico


Sol Azul Seafarms from Baja California, Mexico

Estero El Cardon, 23929 Laguna San Ignacio, Baja California Sur, Mexico

Grassy Bar Oysters from Morro Bay, Central California
Grassy Bar Oysters located at Morro Bay, ca
west of the Kayak Shack and State Park Marina

Grassy Bar Oyster Company, 325 Main St, Morro Bay, CA 93442

Chelsea Oyster Farm from Olympia, WA
Chelsea Farms Oyster Bar, 222 Capitol Way N, Olympia, WA 98501
Glacial Point Oysters from Alaska
Halibut Cove Alaska, United States of America
Grand Central Market
Grand Central Market
Hollie Wood Oysters
7784 Tozer Rd. Fanny Bay, BC Canada
Hama Hama Seafood Co Store



The oldest Oyster farm on the West Coast (since 1922)
Hamma Hamma Washington, United States of America

101 US 101 Washington, United States of America